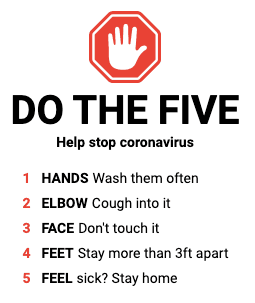 At this time all gatherings at Shiloh are cancelled and services are streaming online only. Please do not come to the church building on Sunday morning.
We urge everyone to follow the President's current guidelines on Coronavirus to help stop the spread.
The church staff are checking emails regularly as we work from home. Our private Facebook Group is a great place to stay connected with others at Shiloh, ask for help, and share prayer requests. If you'd like your request to stay private email prayer@shilohcommunity.church and it will only be shared with our prayer team.
We encourage you to continue to give faithfully, even though we aren't meeting in person on Sundays, so that we can continue to do ministry. Operational costs and the needs of ministries we support don't stop during this time. If you are struggling financially due to COVID-19 related issues, please see the resources below and let us know if you need further help.
---
Updates from Shiloh
---
Resources
It's really important to get your news from trusted sources. There's a lot of misinformation going around, especially on social media, in efforts to cause panic or drive clicks. Scams are also ramped up right now as they prey on people's fear. Be smart. Here are a few links to help: