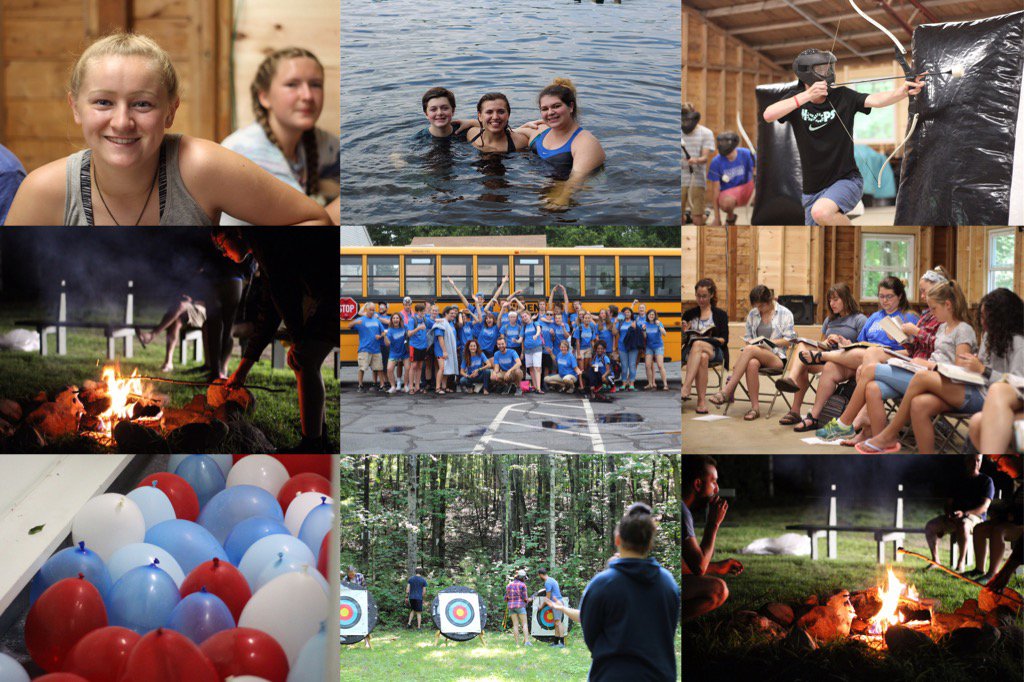 General Info:
What is Shine Camp?
Every year we head to Maine for a retreat where we can grow closer to God, to each other, and have a ton of fun! We have daily services, with awesome times of worship and messages that invite and challenge students to deepen their faith and grow stronger as believers. We also spend a lot of time having fun with swimming, boating, outdoor games, and campfires just to name a few! It is a great time to get away and spend time with God and others.
When is Shine camp?
Summer Camp this year is going to be July 27-30th.
Where is camp this year?
This summer we will be at Berea Summer Camp!! It's located at 67 Cedarbrook Way Lyman, ME 04002.
What time does it start and end?
We will meet at and leave from Shiloh at 8:30 am on Saturday, July 27th and we'll be returning to Shiloh in the evening on Tuesday, July 30th around 9:30 pm. Students will be given an ETA to share with parents as we get close to notify them about when we'll arrive back at Shiloh Community Church.
What is the cost of camp?
$180 if paid in full by July 7 ($30 savings)
$210 if paid in full between July 8 - July 21
If you are interested in going to Camp but cannot afford the cost, talk to a Shine Leader. We never want to let cost be what keeps a student from coming to camp. We will be having some fundraisers to help with the cost of camp so keep watching for announcements on when those are happening! You can find all our events on our home page.
Do I need to bring money?
No. The cost of camp includes all transportation, lodging, activities and meals for all 4 days. If you've already paid your full balance you don't need to bring any money.
What kind of activities are there?
We are going to have four days centered around God with quite a bit of fun thrown in. Some of the activities we are going to do are…
- Archery Tag, Dodge ball, group games
- Hatchet throwing or slingshots
- Swimming, water sports, canoeing
- Campfires with s'mores
- Game room, corn hole, free time, carpet ball and more!
Who will be there for leaders?
All this fun can't be had without a little adult supervision. We bring a great group of leaders with us, all of whom have a heart for leading and training today's youth in biblical truth. This year we have a great list of chaperones coming:
Jake Parr
Paige Parr
Pam Huntress
Cathy DeArville
Greg Vaccaro
Other Info:
As in previous years, we are viewing our time away as an opportunity to unplug and focus on the Lord. To help enable that spiritual environment, we will be collecting cell phones prior to leaving for camp. The phones will be locked away in a portable safe, and brought with us to camp, and handed out to their rightful owner on the way back to Shiloh on Tuesday in order allow students to contact their parents regarding timing.
When the kids are at camp, if you need to reach them, please call Greg or send him a text at 603-318-6016, or call Berea camp directly at 603-744-6344 and they will get a message to Greg.
How can I sign up for camp?
Click the button or photo below to sign up today!! If you sign up today you can reserve your spot for camp.