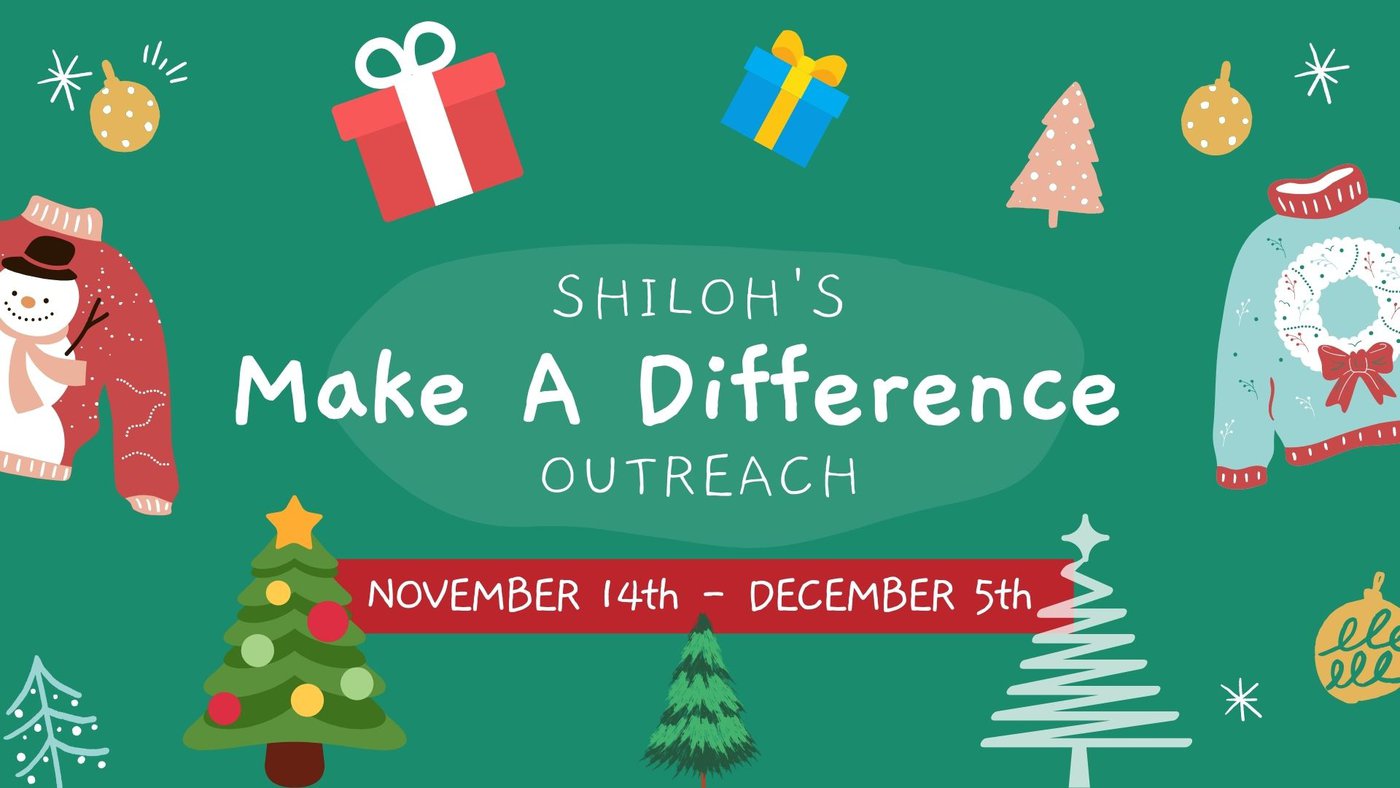 This holiday season we're choosing to Make a Difference by contributing to three projects in our local community. There are opportunities to donate supplies or donate monetarily. Click through to each project below to see what's needed and how you can help.
Sunday, December 5th will be the final day of this outreach and the last opportunity to give or drop off items.
Whether or not you're currently joining us in person, you can help make these projects happen! If you're attending online but you'd like to claim an item to purchase, just let us know and we can help.
Projects
Make a Difference Celebration & Drop-off Day
After service on December 5th From 10:30a to 12:00p we'll be in the Shiloh parking lot with hot chocolate, coffee, donuts, elephant ears, empanadas, and more! This will also be the last chance to drop off any items & donations.

If you're attending remotely you'll be able to drive through the Shiloh parking lot to drop off, but we'd love to have you stay! Our hope is that by being outdoors, everyone is comfortable enough to come and say hi for a bit.
Got questions?